News
/
Senate Majority Leader Charles Schumer Joined by Community Leaders at HASC Center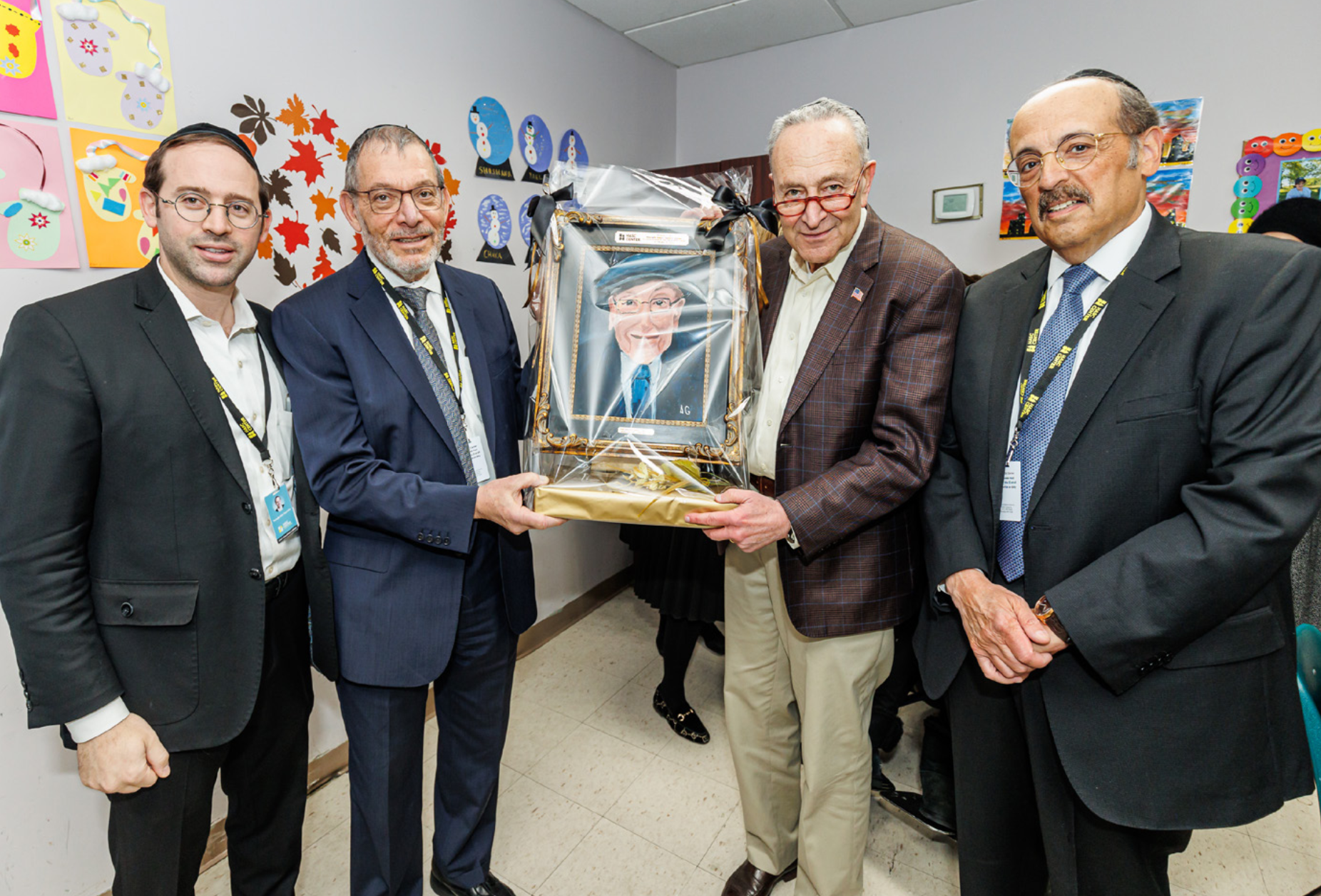 Senate Majority Leader Charles Schumer Joined by Community Leaders at HASC Center
On February 24, 2022, New York State Senator and Senate Majority Leader Charles E. Schumer was welcomed to HASC Center, a premier agency providing services to children and adults with intellectual and developmental disabilities.
Upon the Senator's arrival, he was greeted by Shmiel Kahn, the Executive Director of HASC Center, Mr. Abe Eisner, President of the Board of Directors along with many dignitaries and community activists. Mr. Kahn proceeded to unveil the permanent plaque created in memory of Senator Schumer's father, Avrum ben Yakov A"H, followed by the reciting of Keil Melei Rachamim and Kaddish together with Senator Schumer.
Senator Schumer was given an abbreviated tour of HASC Center's multi-dimensional Day Habilitation Program; and joined a lively music class in song and dance together with the special needs program participants. Senator Schumer expressed his delight to see firsthand the activities that bring smiles to the faces of the people in the program.
Following the tour, everyone gathered for a lavish lunch. The program commenced with Assemblyman Simcha Eichenstein expressing his gratitude to Senator Schumer for his ongoing advocacy and support for the Jewish community. Shmiel Kahn introduced Annette, a most talented individual who attends the program and painted a picture of Senator Schumer's father that she replicated from a photograph. The painting was presented by a program participant, Jonathan Vigdor, to convey the unifying appreciation of every single individual who is a member of the HASC Center agency.
Senator Schumer was very moved by the painting and spoke of his father's roots and family history. The Senator reiterated his commitment to continue to be a "Shomer" to our individuals who are fortunate to be given the support of HASC Center and its professional and devoted staff.
Our thanks to the Senator for taking the time to visit and to imbue a feeling of positivity and hope for the future.